A certificação FSC (Forest Stewardship Council) atesta o manejo florestal responsável em todo o mundo, através dos Princípios e Critérios do FSC a nível global, e também com padrões adaptados a diferentes regiões.
A certificação FSC atesta que a unidade certificada maneja seus recursos de forma economicamente viável, ambientalmente adequada e socialmente justa.
Para ser certificada a empresa, produtor ou grupo deve seguir os princípios e critérios do FSC, e o seu manejo é certificado após receber uma auditoria externa, realizada por uma empresa certificadora, que por sua vez é creditada e auditada pelo FSC Internacional.
Ao ser certificada a entidade pode usar o símbolo do FSC em seu produto, e adquire um status diferenciado, pois pode vender seu produto com reconhecimento mundial.
Realizamos a preparação completa da empresa para a certificação, após uma análise interna e diagnóstico da situação, integrando o manejo florestal de acordo com as políticas e normas regionais e mundiais.
Temos ampla experiência prática na realização de todos os estudos e projetos necessários para a obtenção da Certificação FSC.
Também podemos realizar a preparação para a Certificação Cerflor.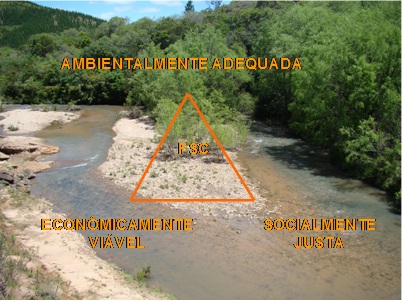 Mais informações acessar os sites abaixo.
Workings with us is rattling simple: you springiness us your usance essay directions and then we have the outdo usance wallpaper. essaypedia essay Many of them are scams that try to rig and slip money, others pass unusual and not good weather. By that definition, the lots reviled Stephen Rex et al has performed fairly praiseworthily.